14 All-Natural Homemade Mosquito Repellents That Work
Free your home from pesky mosquitos with homemade mosquito repellents. Try easy tutorials that feature fun tiki torches, citronella candles, oils and more.
With spring and summer just around the corner, you know that those darn mosquitoes are already making plans to ruin your outdoor parties and activities. While planting certain flowers and plants may help, you'll likely still need some type of natural repellent to keep mosquitoes away.
To help you stay one step ahead of the game, we've compiled a list of the best homemade mosquito repellents you'll find. All of these are more natural repellents, rather than using more traditional methods that contain chemicals.
Most are very simple and affordable to make, and easy to do at home in a short amopunt of time.
So let's dive right in:
1. Homemade Mosquito Repellent With Lavender
This recipe comes from Survivingthestores.com:
Ingredients:
12 drops of Lavender Essential Oil
15 drops of Lemongrass essential oil
15 drops Citronella essential oil
15 drops Melaleuca alternifolia (tea tree) essential oil
14 oz Witch Hazel or Vodka (or even Homemade Vanilla Extract made in vodka) 😉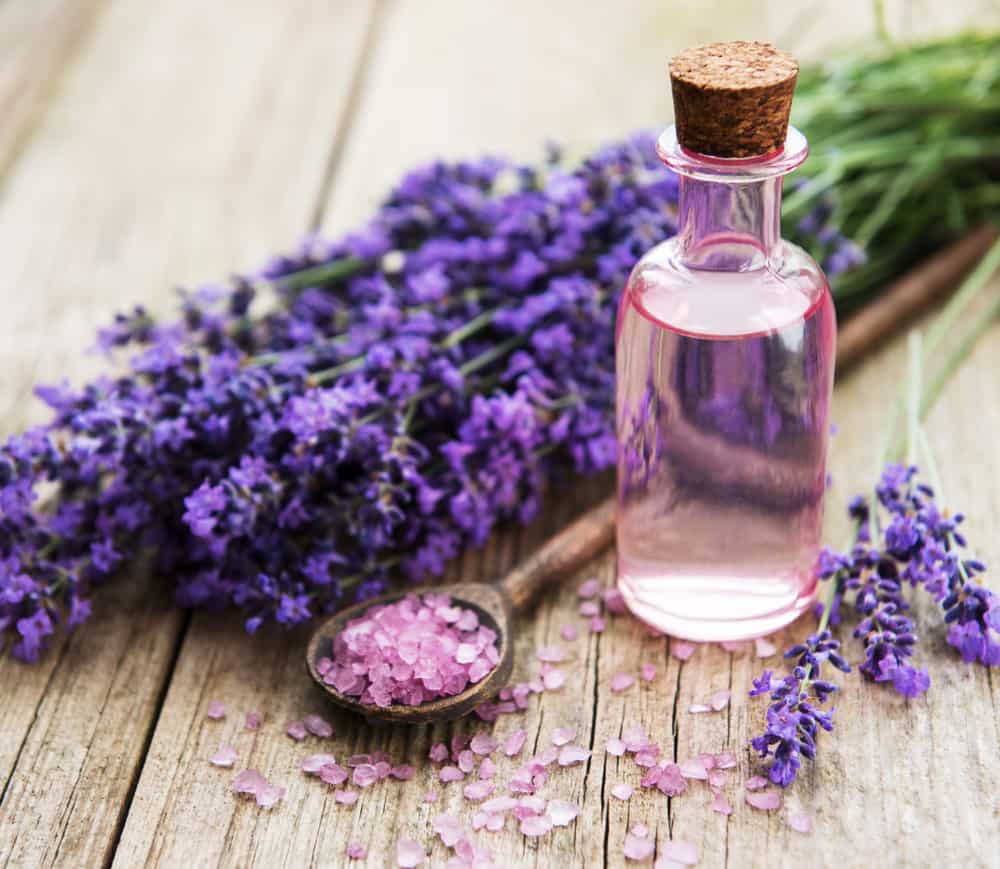 Directions:
Mix all of the above ingredients in a 16 oz spray bottle and spray away!!
2. The 3 Ingredient Mosquito Spray
Making homemade mosquito spray doesn't always require a lot of time and effort – or ingredients. Here is a 3 ingredient repellent from My Frugal Adventures.
2oz water or distilled water
2oz Apple Cider Vinegar or Witch Hazel (I used Witch Hazel
20-55 drops of Bug Off Oil (depending on the level of protection you need)
3. Mama Natural's Mosquito Spray
Here's a video showing how "Mama Natural" makes her mosquito spray with essential oils:
4. Homemade Mosquito Repellent with Lemon Essential Oil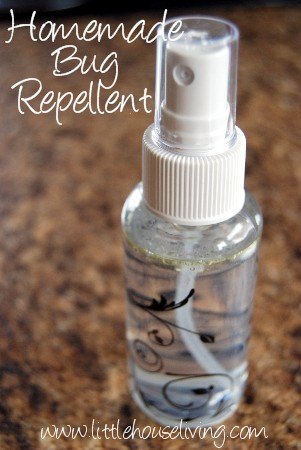 One of our favorite homemade bug sprays from Little House Living can be made as follows:
2 oz. water
60 drops lemon essential oil
Note – this spray is more for spraying on your clothes than on your skin!
5. Other Essential Oil Based Repellents
If you're looking for other bug repelling essential oils, Katie Stanley has you covered. Here is some advice she shares on her site:
Making your own bug spray is a breeze when you use essential oils. You need a dark glass spray bottle, essential oils, witch hazel, and distilled water — and that's it! Here are a few bug-repelling essential oils:
lavender
eucalyptus
clove
geranium
rosemary
cedarwood
lemon grass (may attract bees)
cirtonella
cyprus
tea tree (melaleuca)
peppermint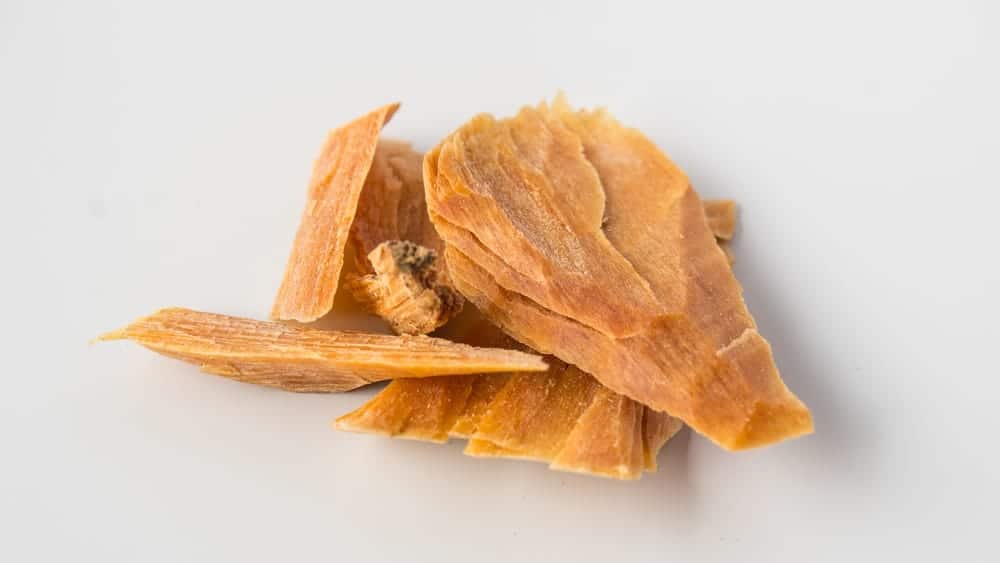 Homemade Essential Oil Bug Repellent:
4-ounce dark glass spray bottle
30 drops essential oils of your choice (I usually stick to three)
1 ounce witch hazel
3 ounces distilled or boiled water (you could also use fractionated coconut oil)
6. Coconut Oil Mosquito Repellent
The benefits of coconut oil are widely known, but did you know that coconut oil can be a base for a homemade mosquito repellent?
Using the list of essential oils from earlier, check out this recipe from Living the Nourished Life:
"Simply mix 40-50 drops of essential oils into 8 oz. of your favorite carrier oil (mine is obviously coconut oil!). Store in a small glass jar or tub. This mixture is quite effective and can be dabbed lightly on wrists, inside the arm, behind the knees and around the ankles to keep those bugs at a distance."
7. Mosquito Repellent with Olive Oil
Check out this recipe with olive oil from Attainable Sustainable:
2 tablespoons neem seed oil
1 tablespoon olive oil
1 tablespoon coconut oil
10-15 drops of citronella essential oil
If necessary, melt coconut oil. Mix together all ingredients and store in a small jar with an eye dropper top. To use, rub sparingly onto exposed skin.
Note: You should not use neem seed oil if you are pregnant or trying to get pregnant, as it is an abortifacient.
8. Peppermint Oil Homemade Mosquito Repellent
This homemade mosquito repellent with peppermint oil comes from RealFoodEnthusiast.com
Ingredients
Plastic Spray Bottle
8 oz Distilled Water
Pinch of Epsom Salts
8 drops Purification Essential Oil
8 drops Peppermint Essential Oil
Directions
Add the salt to your bottle then add the essential oil.
Fill the bottle the rest of the way with water and shake well to mix.
Shake well before every use!
Spray skin and clothes generously, avoiding face.
Notes
*You can add a couple more drops of each essential oil if it's not as effective as you need it to be.
9. Homemade Mosquito Repelling Gel
If bug sprays aren't your thing, check out this homemade bug repelling gel recipe from homemademommy.net:
Ingredients:
1/2 cup aloe vera gel
1 Tbsp distilled water
5 drops Purification essential oil
2 drops Thieves essential oil
2 drops Melalueca alternifolia essential oil
2 drops Lemongrass essential oil
1 drop Peppermint essential oil
Directions:
Blend ingredients together until well combined. Pour into a tube with a flip top lid. Use all over the skin to keep bugs away.
10. DIY Bug Spray Video
Video tutorials make projects like homemade bug spray even easier to follow. Check out this one on Youtube:
11. Homemade Bug Repellent with Catnip
Here's a bug spray that has a little bit of catnip in it, courtesy of PopSugar. It has quite a few steps, but it is worth the time – it really works!
What You'll Need:
1/2 cup catnip
2 cups water
4 tablespoons witch hazel
1/4 teaspoon pure vanilla extract
10 to 20 drops essential oil
Small spray bottle
Small funnel
Sauce pan
Bowl
Sieve
Paper towel
Directions:
Gather the ingredients for your homemade bug spray. Catnip contains nepetalactone, which attracts cats but repels bugs naturally. Using dried catnip, which you can find for a few dollars at any pet store, works just fine, but using the fresh stuff is even better. Vanilla is a scent that's disliked by several types of bugs, including ticks. Essential oils, such as lavender, rosemary, lemongrass, and citronella, also keep bugs away while adding a wonderful scent to this insect repellent.
Measure and add the catnip to a saucepan, and cover with water. Bring to a simmer, boil for five minutes, and then turn off the heat and let cool for at least an hour. If using fresh leaves, then roughly chop the catnip and let simmer for 10 minutes before removing from the heat.
Place a strainer within a bowl, and then line the strainer with a paper towel. Pour in the catnip tea, and strain. Now measure and add four tablespoons of the catnip tea to the small spray bottle with the help of a funnel. Reserve any leftover strained liquid in a sealed jar or plastic container for the next batch of bug spray.
Next measure and add the witch hazel, which acts as a carrier for the essential oil.
Vanilla repels mosquitoes, ticks, black flies, and gnats, making this delightfully smelling ingredient doubly beneficial. Measure and add the pure vanilla extract to the small spray bottle.
Essential oil is the key ingredient in this bug spray, with lemongrass, peppermint, lavender, and citronella being great additives for keeping pesky insects at bay. Pick your favorite scent, or combination of oils, and add 10 to 20 drops. If using a combination of oils, drip five to 10 drops of each for a seriously strong bug spray. Top the spray bottle with water, and you're ready for spraying.
Spray a small amount near your ankle to test for a skin reaction before spritzing all over, taking care to avoid the face area. This repellent is safe to reapply every 30 minutes as needed. Or spray directly on bugs, indoors or out, or on tables or along window sills to deter their pesky attention.
12. Homemade Citronella Candles
Citronella is one of the great natural mosquito repellents and is found in many homemade sprays, as well as other products. Here is a step by step guide to making your own Citronella candles, from CherishedBliss.
Ingredients:
Small Mason Jars
Beeswax
Citronella Oil
Hot Glue Gun
Wicks in the appropriate length
Saucepan
Aluminum Can
2 Coffee Stirrers for holding wick in place
Directions:
Secure your wick to the bottom of your mason jar using hot glue
Depending on your type of beeswax, you might need to use a knife to cut it into small pieces, if you bought it in pellets then you can skip this step.
Fill your aluminum can to the top with beeswax, pressing down to ensure it is full.
Place aluminum can in a saucepan of water and gently boil until the wax melts (it will have the consistency of oil)
Add in approx 5 drops of citronella oil
Gently stir to mix thoroughly
Using tongs, pour the melted wax into your mason jar, keeping wick out of the way.
Use your 2 coffee stirrers to hold the wick in place (or any method you find works)
Let Cool
Enjoy those mosquito free nights!
13. Wine Bottle Mosquito Tiki Torches
The Armchair Sommerlier found a use for old wine bottles – make tiki torches! They assure us that it isn't difficult. While they don't specifically make them for mosquito repellent, adding citronella based tiki fuel like this can make these great for keeping mosquitoes off of your patio or deck!
Here's what you need:
A pretty, clear wine bottle(s)
Crafting pebbles
Tiki fuel
Tiki refill wicks
A brass coupling doohickey (the 3/8″ x 1/4″ fits perfectly)
And here's what you do:
Fill your wine bottle about 1/3 full with crafting pebbles
Insert the Tiki refill wick into the coupling doohickey
Fill the bottle with Tiki fuel
Insert the wick
Voila! Wine Bottle Tiki Torches!
A note about the crafting pebbles: some pebbles are bigger than others — they won't all fit into the wine bottle opening. Where is the quality control in made-for-crafting pebbles? Urgh. You can always take the rejects and bedazzle a lamp shade. Or follow my lead . . . and throw them straight into the recycling bin.
14. Homemade Mosquito Repellent Lotion
If you aren't too keen on sprays, Hello Natural has a great recipe for a lemongrass oil based lotion that really does the trick for keeping mosquitos away. Here's how they make it:
Combine 5 drops of lemongrass oil and 5 drops of clove essential oil with 1 cup of unscented body lotion. Mix together in a bowl and transfer to an empty bottle. Lemongrass makes you unappealing to ticks and mosquitoes and cloves can keep mosquitoes away for up to two full hours.
Upside: The lotion actually smells good! No yucky bug chemical scent to follow you around.
Downside: You have to catch the kids every hour or two to reapply.
Thanks for reading and cheers to a mosquito-free summer this year!
Save time and money on pest control
Subscribe to expert DIY pest control tips, pest control product reviews and information.